David Clark
Browse all David Clark products in Our Shop
Founded in 1935, David Clark has been the go-to brand of headset for many private and professional pilots, making the "green domes" the standard for comfort, quality and performance in aviation headset design and manufacture.
Today, their broad line of passive noise attenuating and Electronic Noise Cancelling (ENC) aviation headsets are the top choice for general aviation and commercial pilots.
Pipistrel Andorra is the official dealer for David Clark headsets in Andorra and is proud to have David Clark as a partner. Our headset line up consists of a large range of headsets going from the budget oriented DC H10-30 all the way to the flagship DC ONE X. All these headsets offer amazing value for money in a robust, functional and stylish package.
By buying the headsets from our Andorra based shop, you can also benefit from low VAT of just 4,5% in Andorra. 
Please see below for details on each model available along with the appropriate links to our store.
Additional Quantity discount
If you need several headsets or can group the order with others, we can offer an additional discount of 5% when you buy 5 headsets and 8% if you buy 10 or more headsets. You are welcome to mix between different models.
No handling fees
When you shop online for products and you finally find a site that have good prices. You proceed and order the product and just before payment you see that an additional 65 Euro handling fee was added (in addition to the shipment cost). I just hate this kind of experience !
We don't charge any handling fees !
Delivery time
We try to keep all of our headsets in stock and we should be able to deliver in a few days. You can see in our online shop if the product is on stock. If we don't have the product on stock, it might take a couple of weeks before we can deliver it as there is some delay from the producer. Please ask us if you have any questions.
Passive Headsets
H10-30 - The Entry Level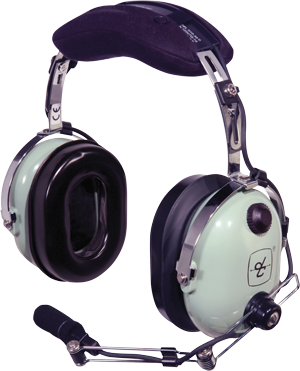 See the H10-30 in our Shop
The H10-30 is an excellent value for both seasoned aviators and pilots who are just earning their wings. Provides all the comfort and performance features that a David Clark headset is known for, at a very competitive price.
H10-13.4
 - The Best Seller

 
See the H10-13.4 in our Shop
One of the most popular headset in the David Clark range, Proven, reliable performance and remarkable comfort have made the H10-13.4 the top choice for thousands of pilots.
H10-20 - The Mid Range
See the H10-20 in our Shop
The H10-20 provides the upmost performance in passive headset technology for a mid-range priced headset
H10-60 - The Best in Passive
See the H10-60 in our Shop
The H10-60 is a premium quality headset designed for pilots who fly frequently and spend long hours in the cockpit. The versatile dome jack accepts three different cord assemblies to accommodate a variety of aircraft requiring different headset plugs for unmatched versatility to meet your flying requirements.
DC PRO
 - The Lightweight Passive

 
See the DC PRO in our Shop
The DC PRO passive headset incorporates outstanding comfort features in a supra-aural design. This lightweight, yet extremely durable communication headset is one of the best on ear headsets available.
Electronic Noise Cancelling (ENC) Headsets
DC ONE X - The Flagship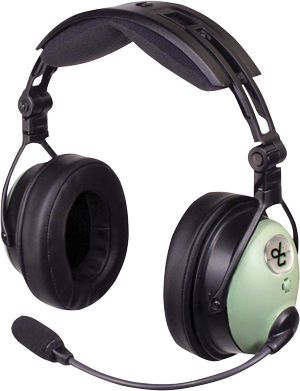 See the DC ONE X in our Shop
David Clark's top of the range ENC headset uses new hybrid electronic noise cancelling technology to deliver one of the best, no compromises, headsets on the market.
DC PRO X - The Lightweight ENC
See the DC PRO X in our Shop
In a small and lightweight form factor, the DC PRO X combines David Clark's hybrid noise cancelling technology and a light and comfortable headset to create one of the best on ear headset experiences.